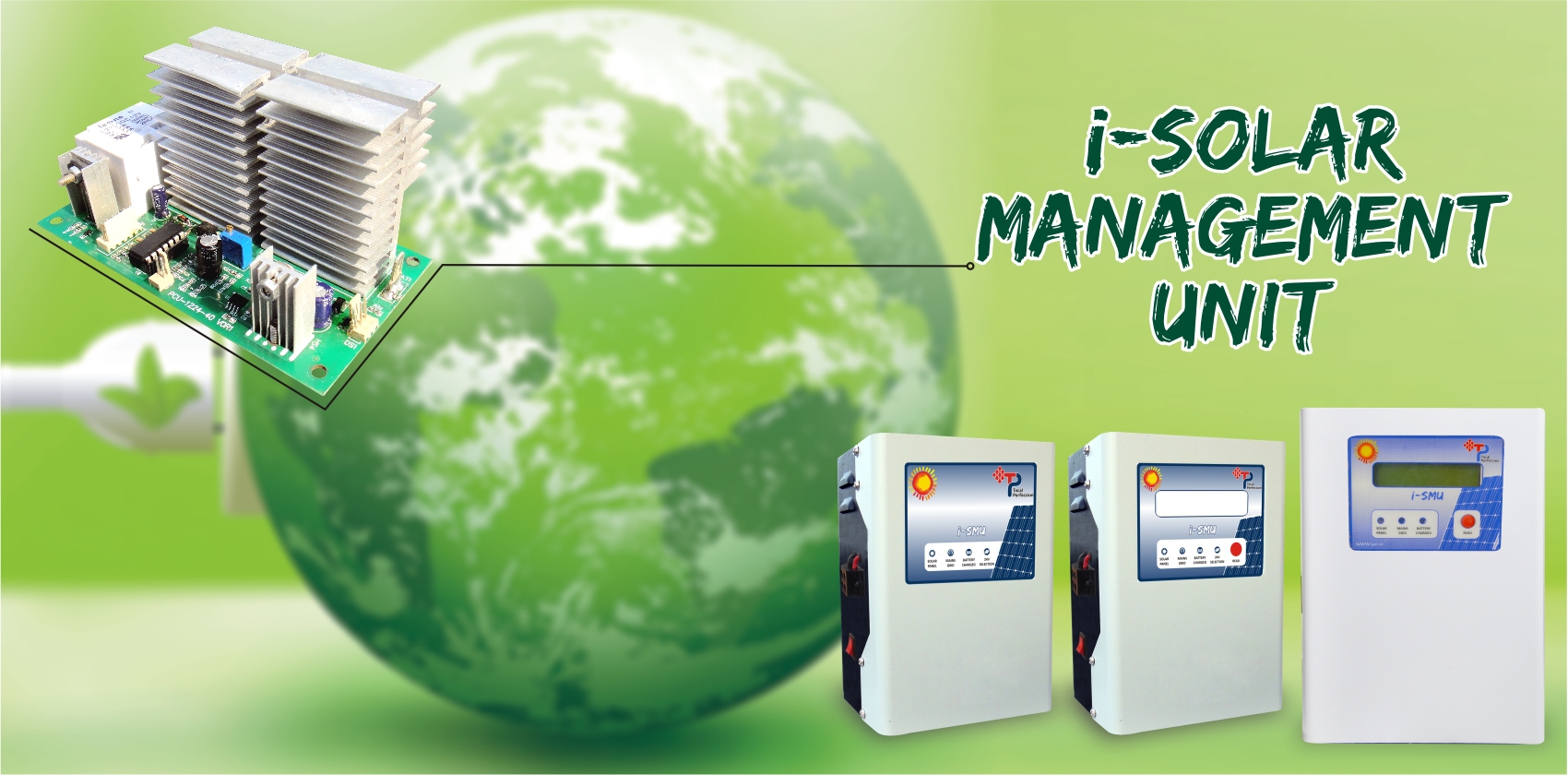 OPERATION
(a) In Normal condition, the system will give priority to Solar Power and will not use Grid Power. The i-SMU will feed full power of SPV to the Battery and disconnected the Mains. The load is therefore fed directly from the Solar Panel with Battery acting as a Buffer
(b) Shadow condition : In case the solar intensity is reduced due to shadow or cloudy condition, the i-SMU will monitor the power and will connect the Grid if condition persist for longer time (>20 Sec.) to preserve Battery backup.
c) In evening condition, when Solar Power is decreased to the insufficient value, the system will be shifted to Grid and will charge the Battery from mains as well as Solar Panel.
(d) During night time, When Soar Power is not available, the i-SMU will be bypassed and your Inverter work as a normal Inverter.
Showing 1 to 6 of 6 (1 Pages)