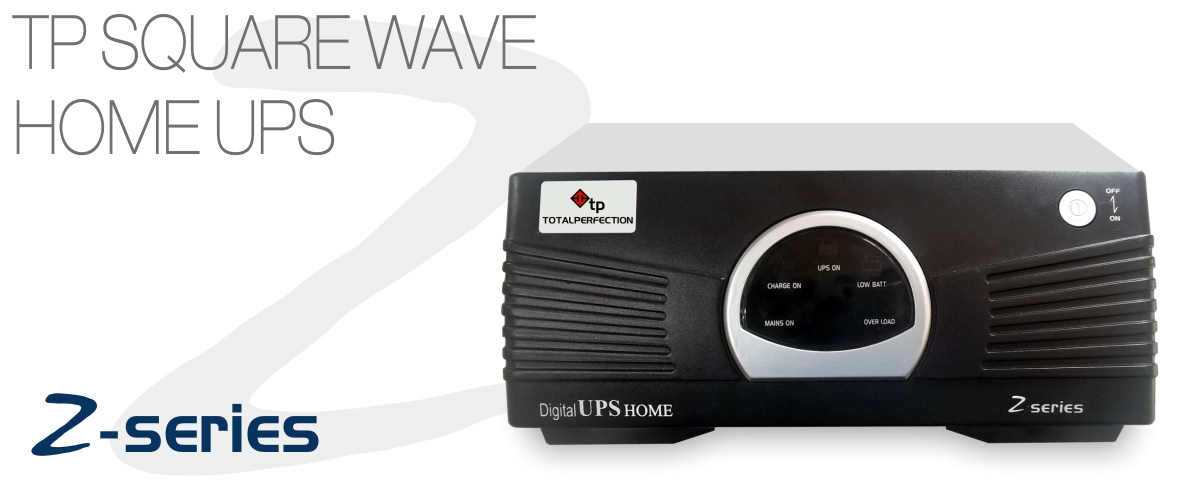 Features
• Atom technology, rugged & compact design.
• High end microcomputer based TP Digital Z-series UPS ensures high safety & batter performance.
• Auto-Self testing with auto self fault detection mode.
• BTC- Battery Temperature Control ensures that battery temperature never exceeds beyond the standard limit & improves the battery life.
• Fewer water topping required.
• ZCT- Zero Cross Transition improve the life & reliability of the product.
• Yellow Mode- Neuro Intelligence i.e. gives low output at no load leads to enhance efficiency.
• Battery Equaliser- Equals the batteries voltages (optional applicable only for models for two or more batteries).
• BBP- Battery Bulge Protection disconnects the battery from the system, which saves the battery from bulging if SCR is short.
• Efficient AC to DC conversion.
• Green Mode- If the UPS is running for more than 10 hours without load in backup mode, no load shut down occurs.
• Optimized PWM controlled Quasi Square Wave output.
• Smart overload, short circuit & low battery protection with intelligent multi stage control protection.
• Auto reset, Z- Guard present inside the UPS senses the fault condition and automatically resets the UPS.
• Instantaneous "Phase in Output" protection to increase the reliability.
• Visual and Audio indications present (status/ fault).
* Note : The features are subject to change without notice due to the company policy of continuous product enhancement & improvement.
Showing 1 to 3 of 3 (1 Pages)