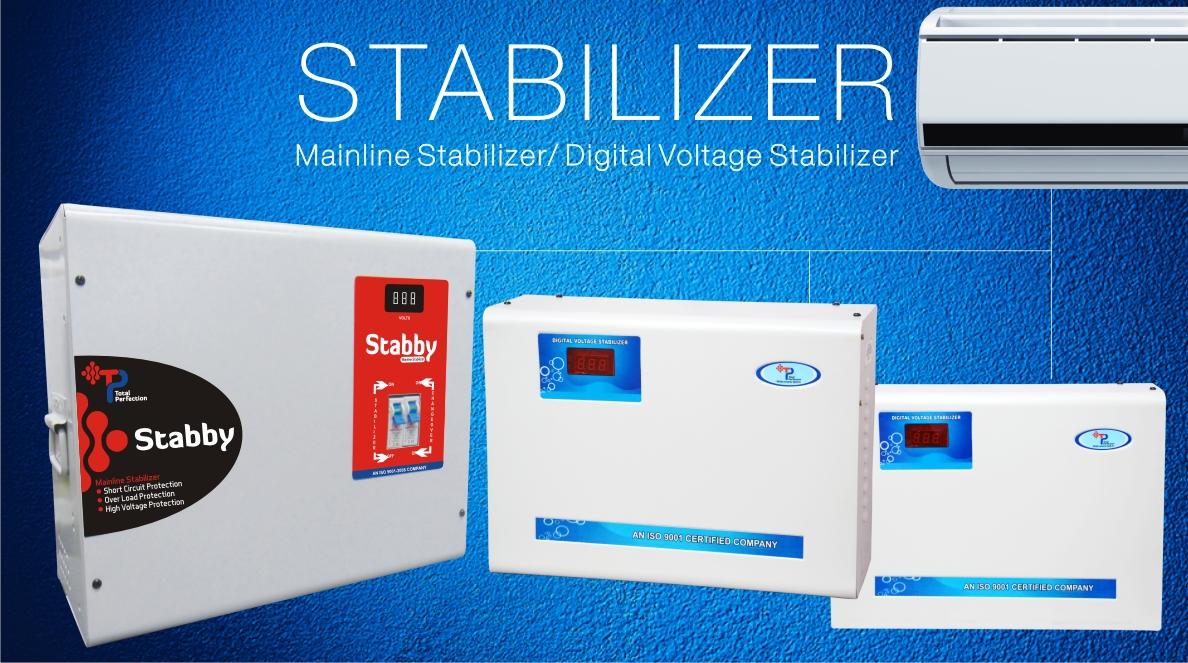 TP AUTOMATIC VOLTAGE STABILIZERS
TPIL specialized in manufacturing and supplying of high quality automatic voltage stabilizers to meet the requirement of different industrial as well as residential power conditions. TPIL stabilizer has a transformer and a power control circuit for controlling output AC voltage which controls the voltage/ power automatically and regulates it to a level as pe requirements. The best part is that the entire operation doesn't require any manual interruption/ operation as it is functioning automatically. Once it is set as per customer requirement/ power conditions, you may not need to check the voltage alternatively as it controls the voltage fluctuation automatically. TPIL automatic voltage stabilizers with plethora of features and are highly demanded/ recommended for residential applications for protecting appliances like Refrigerator, Deep freezer, Water coolers, BOD incubators, Air conditioners etc. from power fluctuation.
We, TP Impex Limited is a well known company having highly qualified technical professionals who never compromise with the quality as it passes through a strong and international testing standards. We manufacture all our products under the supervision of our technical experts, with the international testing facilities/ certificates.
FEATURES
Value for money

Compact Design

Digital meter display for voltage & LED mode

Wall mountable cabinet design

Floor mounted cabinet for higher rating

Low no load losses saves on electricity bills

Protects the equipment or electronic appliances against voltage fluctuations

Electronics control to protect overload & short circuit situation

Easy to install, maintain & service

PLC (Programmed Logic Control) circuit for proper switching and optimum voltage selection

Toroidal transformer technology reduces no-load losses

Toroidal transformer generates less heat, giving high efficiency

Elegant sleek and compact design with aesthetic to match any decor

Available in Copper & Aluminum transformers

Available in 90V, 110V, 140V, 170V models in single phase

Available in 100V-450V and 170V-450V models in double phase